September 11th, 2017
AARON GWIN TAKES HIS FIRST WORLD CHAMPIONSHIP MEDAL
In hot and dusty conditions in the tropical setting of Cairns, Australia, The YT Mob's Aaron Gwin finished 3rd in the UCI World Downhill Championships, taking home his first career UCI medal. Teammate Neko Mulally made a return to racing after needing surgery on his wrist, and finished a commendable 19th place. Both riders will see a significant improvement to their UCI World Ranking after crashing out of the World Championships last year.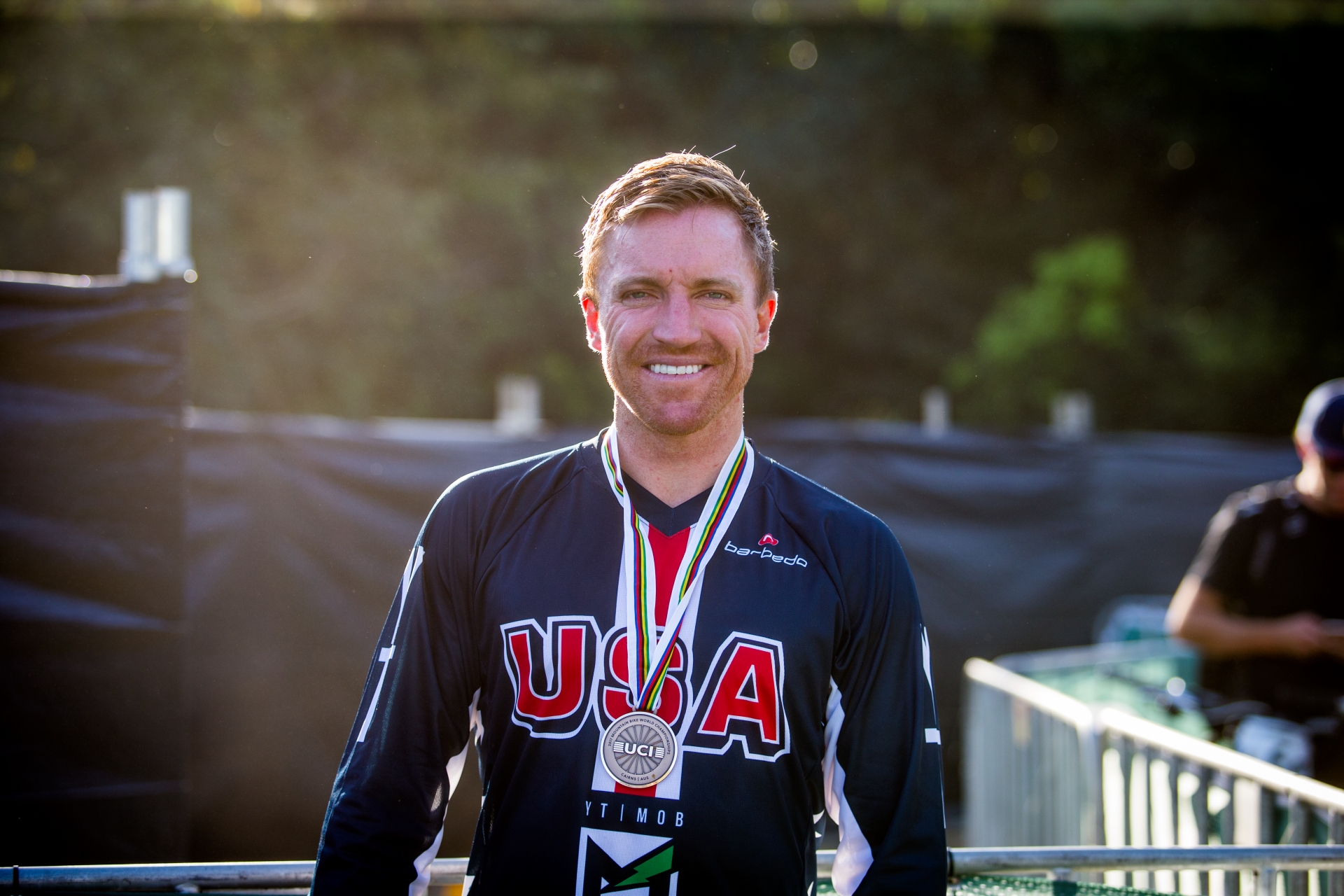 Aaron and Neko were racing on impressively hand painted YT Tues bikes, as they raced for Team USA this week, representing their nation. The Worlds has a different format that saw an obligatory timed run on Friday, which didn't have an impact on the start order on today's race. That's determined by their UCI World Ranking which is also reflected in their race number plates with Aaron carrying plate #3 and Neko plate #51. Neko dropped in nearly two hours earlier than Aaron and landed on the hotseat alongside two former World Champions, Sam Hill (AUS) and Gee Atherton (GBR), the latter only 1/100th of a second quicker than Neko.
Neko said:
Happy to finish the season on a positive note with a solid result today. I can look back on the season proudly having ticked off some important goals. It's been a pleasure racing with The YT Mob this year.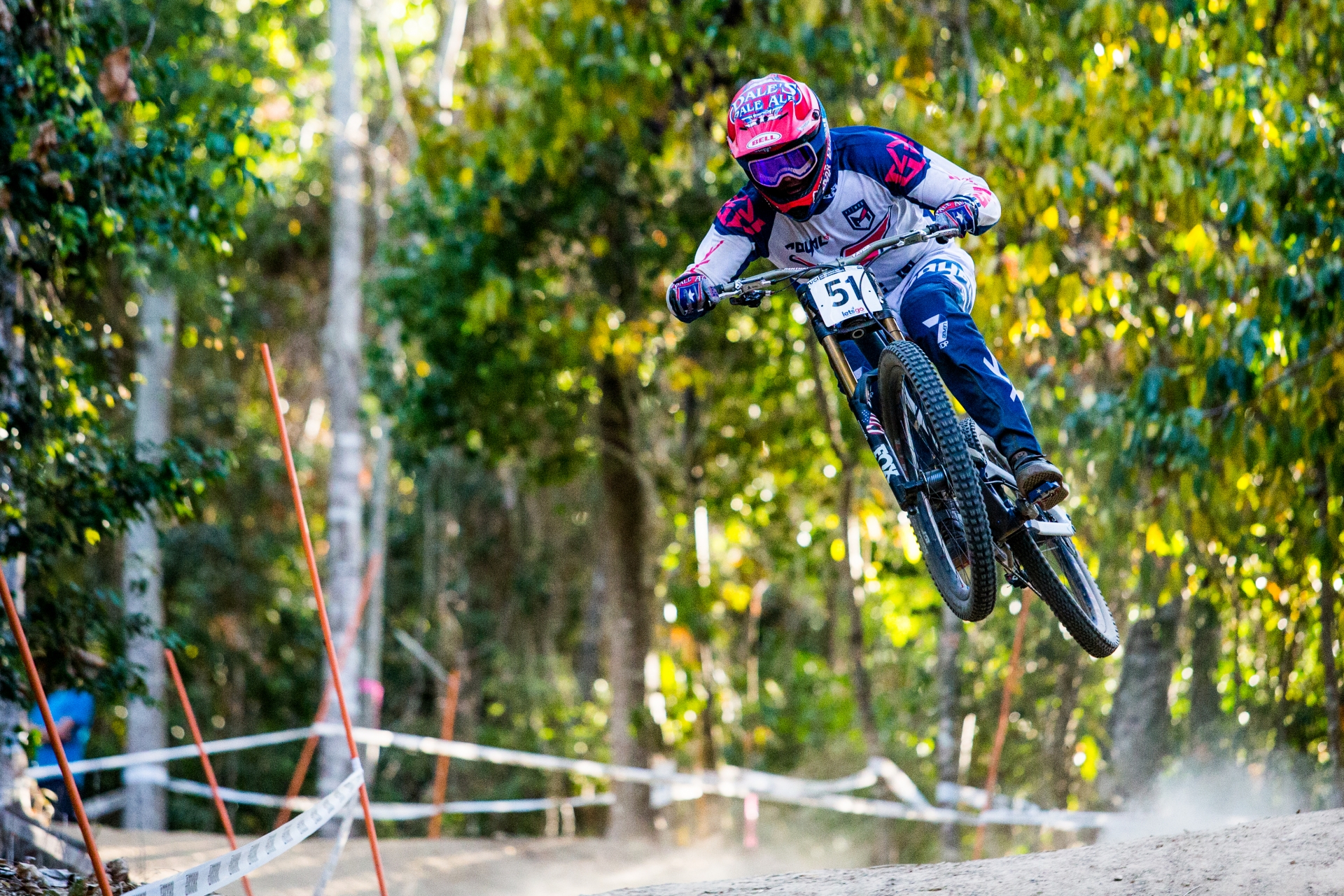 By the time Aaron came down the hill, eventual winner Loic Bruni (FRA) was already in the hotseat, and while Aaron's run was a little slow to get going, 6th fastest in the first split, he hauled back time in the lower section of the course finishing 3rd and holding off challenges from Danny Hart (GBR) and Troy Brosnan (AUS). This 3rd place was the best result for Aaron on the Cairns track, and was also his first ever World Championship medal in 9 attempts, a good monkey to shake off his back!
Aaron said:
World Champs 2017 is in the books and I'm headed home with my first medal. Great result but to be honest I'm bummed. Race run really didn't click for me today, I rode sloppy and never really found the flow that I had in practice this morning. Gave it my best shot though so I'm content with that and I'll keep trying until I bring this home someday! Thanks to the fans for all the love this year, great season, I enjoyed it all so much. For me personally, this has been my favorite season so far. Thank you to my team, you guys are awesome. Crazy to think it will be 7 more months until we can battle again!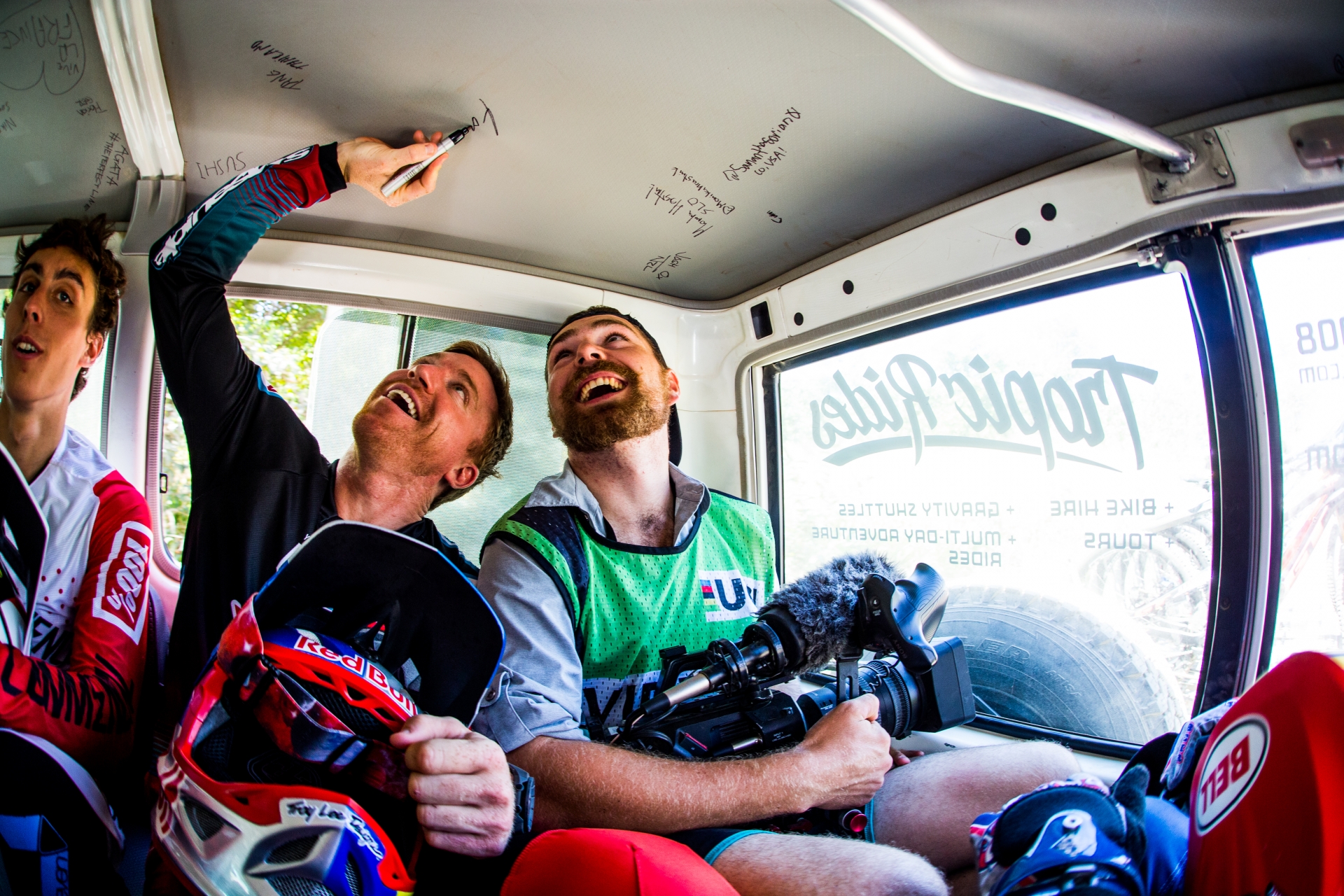 This wraps up the 2017 season for The YT Mob which saw some impressive results from Aaron and Neko while team mate Angel was out injured. The entire team looks forward to the 2018 season with the same three riders; the defense of the World Cup title begins in Losinj, Croatia, on April 22. A huge thank you to all of our sponsors and fans for the support the team has received throughout the year, we sincerely appreciate it.