June 10th, 2018
AARON GWIN TAKES IMPRESSIVE 2ND PLACE IN LEOGANG WITH INJURED HAND
Following his over the bars crash due to a loose rock on course in Fort William last week, Aaron Gwin has been nursing a painful left thumb that'd been dislocated. It was giving Aaron a lot of grief in the first session of training here in Leogang earlier in the week, so much so that he was doubtful as to whether he'd even be able to race today's final. Thanks to some injury management and a smart use of track time, by the 2nd half of his qualifying run yesterday Aaron was able to see that he did indeed have a solid chance for today's race.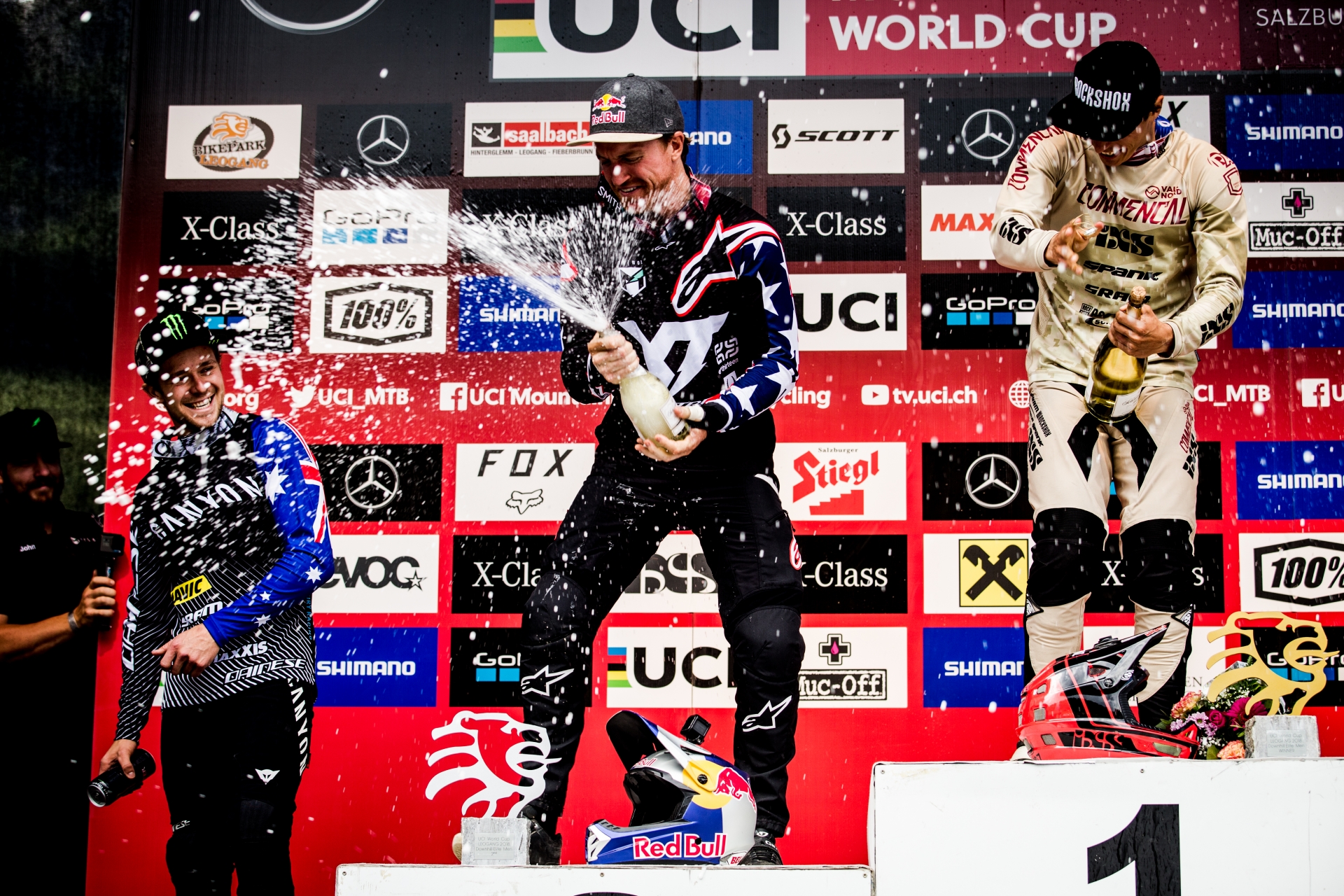 The sun and heat in Leogang for both Saturday and Sunday meant the track was running faster and faster as each category raced today, and times from qualifying were soon surpassed. With Aaron qualifying 13th, his start time for today's final was earlier than usual and ahead of his main rivals. He started his run and lit the green light all the way down the course, finishing with a time 4 seconds faster that Luca Shaw's fastest qualifying time of Saturday. It was solid, but there were 11 more riders to come and not all would know the time that AG had set. Rider after rider came down and got very close, but Aaron remained in the hotseat until last week's victor, Amaury Pierron, took to the track and recorded a time just half a second quicker. With fastest qualifier Luca Shaw once again having trouble in his final run, Aaron found himself in 2nd place, a position that on Friday seemed near impossible.
Aaron said:
It's been one of the most challenging weekends of my career but I'm very happy with the end result. I know the win was there which is still tough to swallow but I honestly didn't think we'd be in a position to fight for a podium with how my thumb was feeling a few days ago. Huge thanks to my team for the support and encouragement and I'm lookin' forward to being 100% at the next race!
Team mate Neko Mulally improved on his 27th place from Fort William, with another solid and trouble free run, this time into 23rd. He goes to round 4 of the series carrying the number 20 plate.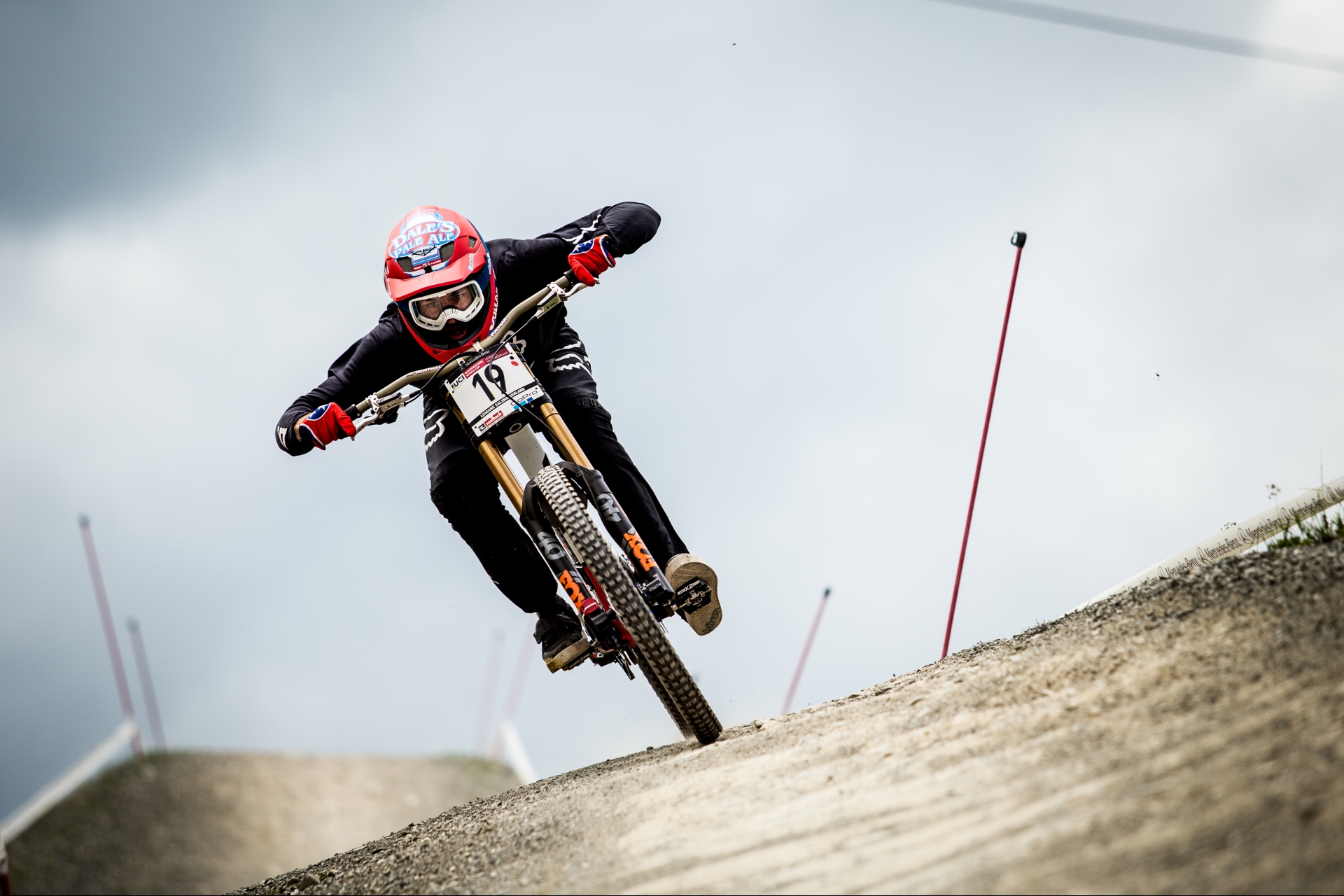 Neko said:
Lots of positives for me this weekend. Certainly I'd like to be up inside the top 20 each race, but I put forth my best effort this week and the racing was super tight. I'm looking forward to the next few race tracks as they're some of my favorites of the year. I'm really impressed with how Aaron handled the weekend, he is a true champion.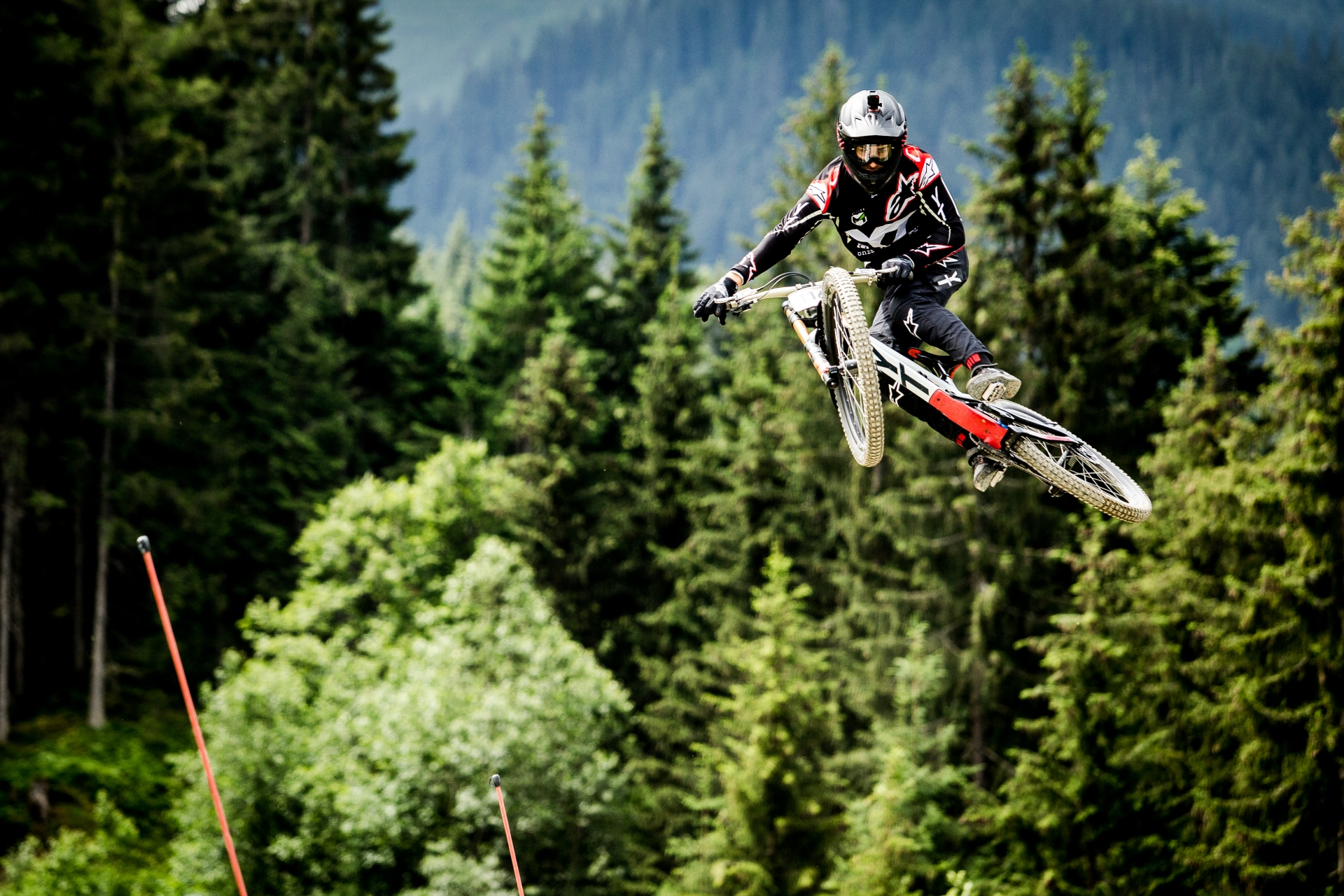 Unfortunately Angel Suarez, who was still injured from last week's identical crash to Aaron, suffered a mechanical in qualifying and missed the cut by a frustrating 0.7secs.
The team has a few weeks off before heading to Osternohe in Germany for the YT Family Reunion on June 30 and July 1, and then they're off to Val Di Sole (ITA) for Round 4 of the World Cup.