July 21st, 2016
BOTH YT MOB RIDERS WIN THEIR RESPECTIVE NATIONAL CHAMPIONSHIPS
For one rider, it was his first ever National Title, and for the other, it was his 7th. Aaron Gwin successfully retained his US National Downhill Championship, and therefore the right and honour to continue wearing the US flag on his left sleeve during all international races for the next 12 months. The event was held at Mammoth Mountain, California, and thanks to all the guys at YT USA, both Aaron and John had a relaxed and comfortable pit to work from for the weekend.
After qualifying comfortably in 1st place, Aaron backed it up on finals day with a win that had him around 10 seconds ahead of his nearest competitor.
Aaron said:
ďI had an awesome time in Mammoth for the National Champs this year. The track conditions were challenging as usual with the loose dirt and rocks, but I really enjoyed the course and having a few extra days of practice to dial in it in was fun. National Champs has always been a special race for me and Iím stoked that Iíll get to represent that USA sleeve on my jersey, around the world, for another year. Big thanks to YT for the pit set up and fun atmosphere all weekend as well as to Mammoth Mountain for the first class accommodations that they put me up in. I feel blessed and thankful for how cool my job is, this week was great, and I canít wait to get back to the World Cups in a few weeks!Ē
Watch the US National Champs video here.
For Angel this National Title meant a lot. Not only was it in his hometown of Vigo, but it was his first as a full professional rider. His mechanic Ben made the trip from Scotland in order to ensure that Angelís YT ran flawlessly all weekend. In the end the young rider took the win by nearly three seconds, and will from Mont-Sainte-Anne onwards, be wearing the national flag of Spain on his left sleeve for the first time in his career.
Angel said:
ďSo itís been a really nice weekend for sure, winning at my home here in Vigo is an amazing feeling, and even more so because itís a National Championship. The bike was perfect all weekend and my mechanic Ben has been doing an amazing job. I also got to show Ben around my home town which was cool!Ē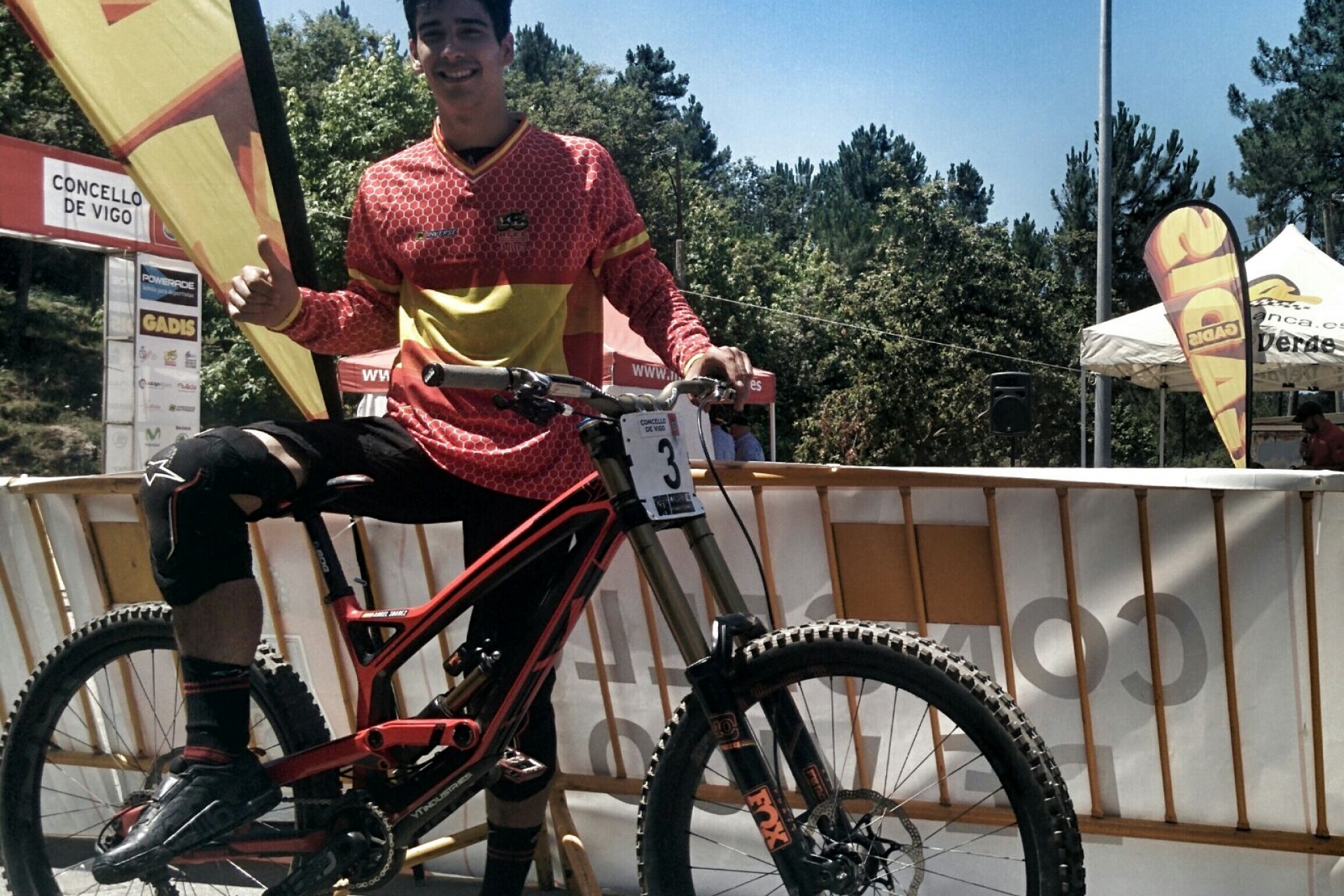 Both the newly crowned National Champs make their next racing appearance for The YT Mob at Round 6 of the UCI Downhill World Cup in Quebec Canada, on the legendary Mont-Sainte-Anne long track.